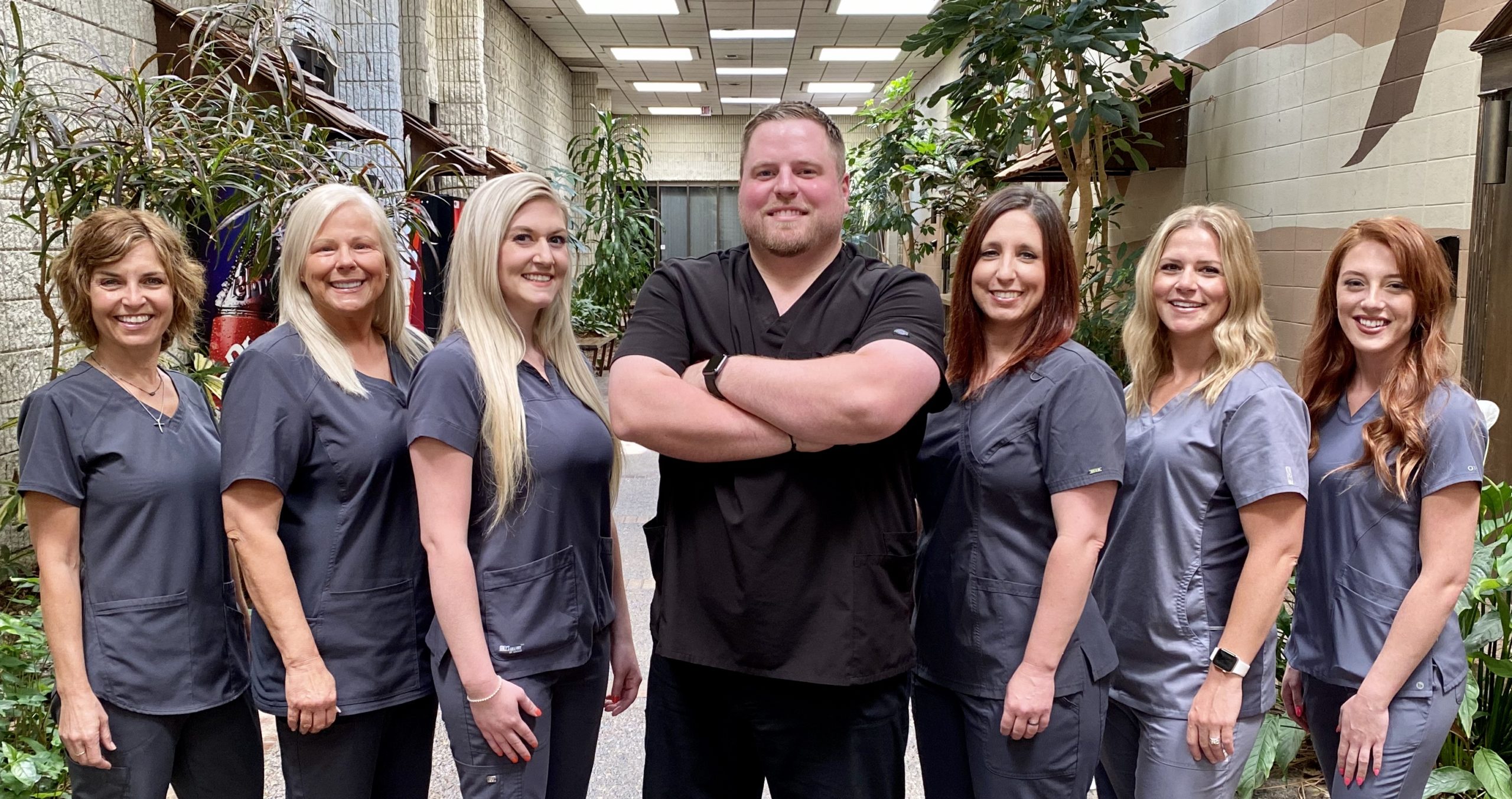 Shelly has overseen our front office since joining our team in November 2011. She possesses a wealth of experience and enjoys working with our patients.
Shelly is married, and has two daughters and one grandson. When she isn't working, she and her family love hiking in Colorado and going to the beach to relax.
Registered Dental Hygienist
Barbara joined the Sunshine Dental team in September 1988 and in addition to cleaning teeth, she particularly enjoys helping patients improve their home care. She also loves visiting with and getting to know her patients.
Barbara earned her certification as a hygienist from North Central Technical College in Wasaw, Wisconsin in 1988.
She and her husband have two children and a dog. In her spare time, she loves vacationing at the beach or in the mountains. She also enjoys biking and boating, as well as spending time with her family.
Nicole earned her associate's degree in dental hygiene from Missouri Southern State University in Joplin in 2001 and joined the Sunshine Dental Associates team that December.
In addition to keeping patients' teeth and gums clean and healthy, Nicole also offers great advice on oral hygiene care at home to keep mouths healthy between appointments.
Expanded Functions Dental Assistant
Kelly graduated from Vatterott College in Springfield in 2017 as a Registered Dental Assistant. She has various Expanded Function Certificates from OTC.
Kelly and her husband have one son named Sawyer and a cat named Bane. She loves spending time outdoors and with her family.
Certified Dental Assistant                   
Megan graduated from Ozarks Technical Community College in Springfield in 2004 with a certification in dental assisting, and she joined our team the same year. She has served as a clinical assistant and office administrator in our office.
She enjoys our patients, as well as the people she works with.
Megan is married to her high school sweetheart, and they have two active sons. She loves an adventure, whether it's a trip to the beach or a trail to hike, and she is ready to embark upon one at a moment's notice. She enjoys anything that her family loves to do, from outdoor activities to sports. Their sons keep them busy and ensure there are no dull moments.
Expanded Functions Dental Assistant
Kati earned her Associates Degree in Dental Assisting at Ozark Technical Community College in December 2019. She has certificates in various expanded functions from OTC's program. In recent, she has joined the team here at Sunshine Dental with Dr. Hayter.
She moved to Springfield from Moberly just to attend OTC's dental assisting program as that has always been her ideal career. In her free time, she plays tennis, hangs out with friends, and enjoys time with family.